2018 Devoncroft Summit:
The Business of Media Technology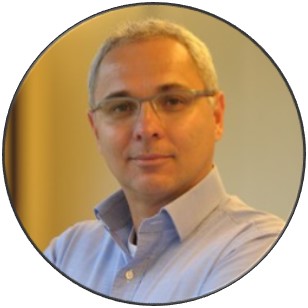 Raymundo Barros
Chief Technology Officer
TV Globo
As CTO at Globo, Raymundo Barros is responsible for overseeing engineering and technology operations.
He led and spearheaded major initiatives such as the transition to digital TV and the creation and distribution of 4K, 4K HDR and 8K content.
Before assuming his role as CTO, Barros worked as Engineering Manager at an affiliate, Director of Engineering at Glogo Sao Paulo, and Director of Engineering for Entertainment, where he led projects for telenovelas, series and variety shows.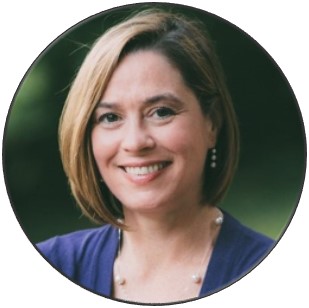 Lynn Comp
VP, Data Center Group and GM, Visual Cloud Division
Intel Corporation
Lynn Comp finds new business opportunities in the midst of industry transformations, bringing a breadth of experience across marketing, product management, customer relationship management and strategy development in software, hardware, cloud, enterprise, and telecommunications.  
 Currently Lynn's organization is responsible for leading a world-class global team that executes deep customer collaborations to deliver breakthrough innovation and accelerate deployments through the rich, diverse Intel Network Builders ecosystem. 
 Lynn has a BSEE from Virginia Tech and an MBA from University of Phoenix.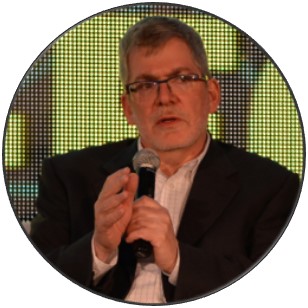 Richard Friedel
EVP and General Manager
FOX Networks
Richard is the Executive Vice President and General Manager for FOX Networks Engineering & Operations, the 21st Century Fox unit responsible for engineering, operations and technology supporting FOX's national and regional television businesses.  He manages the FOX Network Center in Los Angeles, which provides facilities and technical services for FOX Broadcasting Co., FOX Sports, FOX Cable Networks Group, Fox International Channels and the Twentieth Television syndication division.  In addition, Mr. Friedel is in charge of the Fox Network Center-Houston, home of FOX Sports' regional networks.
Prior to FOX Networks Engineering & Operations, Mr. Friedel was a member of the team that launched FOX News Channel.
Before joining FOX, Mr. Friedel served in various positions at Capital Cities/ABC, NBC News and several television and radio stations. 
Richard is a fellow of the Society of Motion Picture and Television Engineers and a member of the Audio Engineering Society, Society of Broadcast Engineers and Society of Cable Telecommunications Engineers.  He serves as President of the Video Services Forum, President of the North American Broadcasters Association, is a member of the IEEE Broadcast Technology Society Administrative Committee and is the Chairman of the Advanced Television Systems Committee.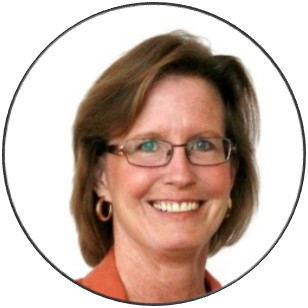 Janet Gardner
President
Perspective Media Group
Janet Gardner is President of Perspective Media Group (PMG), an industry-leading consulting team that works with major media companies to streamline and integrate their digital capabilities across the media supply chain to better meet the challenges of the digital and multi-platform on-demand media landscape.
Janet and PMG have worked in this capacity with companies such as Fox, BBC, Turner, ABC/Disney, Scripps, A&E and many others.
Janet helps companies put the right capabilities (people, workflows, metadata and information models, systems and technical infrastructure) in place so they can more fully exploit their assets, and the related metadata, across distribution platforms. Doing so helps drive efficiencies throughout a company's internal supply chain and amplifies new revenue and marketing opportunities. This includes evolving their internal planning process to consider multiplatform exploitation at the same time as on-air planning and rights deals are crafted. 
Janet received her MS from MIT & BArch from Ball State.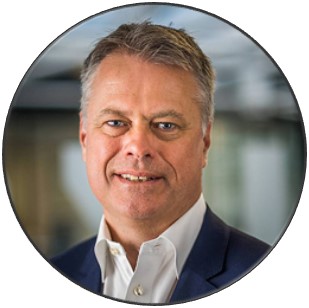 Michael Hallén
Chief Executive Officer
Vizrt
Michael has 25 years of experience in the global software business.
Michael most recently comes from Qmatic Group, a Swedish software and hardware company in the Customer Experience Management space where he was the CEO.
Prior experiences include the CEO position at Boss Media (Gaming Entertainment Software) and the CEO position at IFS (ERP software).
Michael has held several non-executive directorships in various tech companies and currently he holds a board position at Paxport.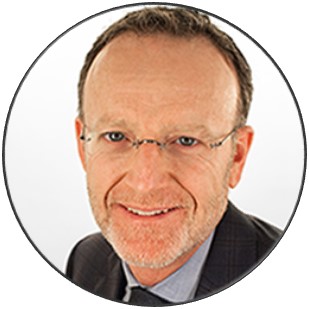 Patrick Harshman
Chief Executive Officer
Harmonic
Patrick Harshman has served as President and Chief Executive Officer of Harmonic since May 2006.
As CEO Patrick has driven Harmonic's strategic re-positioning as the worldwide leader in video delivery infrastructure, and overseen the rapid expansion of the company's customer base, international presence, and video product portfolio.
He joined Harmonic in 1994 and prior to being appointed CEO held several other executive management positions for the company.
Patrick earned a Ph.D. in Electrical Engineering from the University of California, Berkeley and a B.S. in Electrical Engineering from the University of Florida.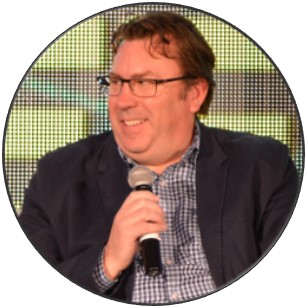 John Honeycutt
Chief Technology Officer
Discovery Communications
As Chief Technology Officer, John Honeycutt revolutionizes technology strategy at Discovery Communications, leading efforts across consolidated IT, media technology, production and operations functions globally. Positioned in the pinnacle of the digital evolution, he is charged with developing and implementing a long-term technology strategy to expand Discovery's traditional linear pay-TV model to include screens on all devices anytime, anywhere through the use of efficient and cutting-edge technology. With 14 years of leadership at Discovery, Honeycutt has developed a strong presence within both Discovery and the media industry, leading teams in a sustainable and efficient manner while polishing his industry reputation through conferences and speaking engagements worldwide.
Prior to his role as CTO, Honeycutt also served as Executive Vice President and Chief Operating Officer for Discovery Networks International (DNI), where he led the operational structure of Discovery's growing international business operations across more than 220 countries and territories. Honeycutt oversaw corporate support services for the division, working closely with the company's international programming, advertising and affiliate sales teams to help develop business strategy, share critical information and develop best practices.
Among his many notable accomplishments, Honeycutt led the ongoing expansion of Discovery's international operations with the 2013 acquisition of SBS Nordics, a top-three portfolio of television brands across Denmark, Norway, Sweden and Finland that feature leading nonfiction content, locally produced entertainment programs, sports and the best scripted series and movies from major studios—the largest transaction in Discovery's history. In addition, he was a key member of the team that led Discovery Communications' acquisition of Eurosport International, home of the Olympic Games in Europe starting in 2018.
Prior to his role with DNI, Honeycutt served as Executive Vice President and Chief Media Technology Officer, responsible for Discovery's global strategic media technology planning and governance and for international broadcast operations across the company. Before joining Discovery in 2003, Honeycutt served as Senior Vice President of Broadcast Operations for Fox Cable Networks in Los Angeles.
Honeycutt currently serves as Executive in Residence at The Kogod School of Business at American University, serving as a frequent guest lecturer, and he also is a charter member of the Advisory Committee for The Kogod Cybersecurity Governance Center. He also serves on the Board of Directors for Piksel Inc. and the IBC Council.
A recipient of Broadcasting & Cable's Technology Leadership Award, as well as being named a 2015 Broadcasting & Cable Digital All-Star, Honeycutt holds a bachelor's degree in communications from Fitchburg State College.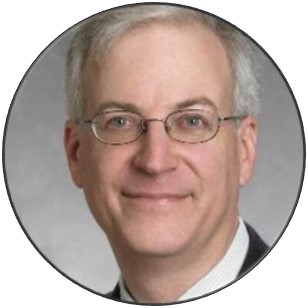 Harry A. Jessell
Editor
NewsCheckMedia
Prior to launching TVNewsCheck in January 2006, Harry worked for more than 25 years as a reporter and editor for B&C (formerly Broadcasting). As the magazine's top editor from 1997 to 2004, Harry moved the magazine from Washington to New York City and shifted its focus from law and regulation to programming and business. On the magazine's editorial page and in his bi-weekly column, he argued for full First Amendment protections for and minimal government regulation of broadcasting and other electronic media. He continues that advocacy in his weekly Jessell at Large column on TVNewsCheck.
As a reporter at B&C in the 1980s and early 1990s, Harry covered broadcast technology, cable TV, the Federal Communications Commission, Congress and the federal courts. He was named executive editor in 1993 and editor in 1997.
Harry graduated from Duquesne University in Pittsburgh, Pa., in 1976, with a BA in journalism. He lives with his wife, Rosemary, in Chatham, N.J., a suburb of New York City.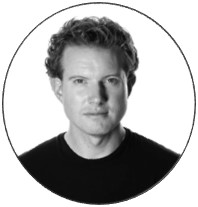 Jeff Kember
Office of the CTO, Technical Director M&E
Google Cloud
Jeff Kember is a Technical Director for Media in the Office of the CTO at Google.
His high performance computing background helps media and entertainment clients make efficient use of Google's Cloud Platform for compute and storage workloads. Previously, Jeff spent two years as a Cloud Solutions Architect at Google and has specialized in broadcast, VR, gaming and visual effects workloads.
Prior to joining Google, he led large teams as a Computer Graphics Supervisor at Framestore. Over his 20 year career in film and gaming, he has also worked at a variety of companies including Pixar, Sony Imageworks, Industrial Light & Magic, Blizzard Entertainment and Animal Logic. As a CG Supervisor he was responsible for both technical and artistic process decisions that bring the artistic vision of clients to the screen. Favourite credits include The Incredibles, Ratatouille, Pirates of the Caribbean, Harry Potter, Sucker Punch, X-Men, World of Warcraft, and Star Wars II.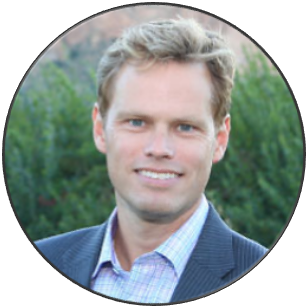 Kevin Latek
EVP, Chief Legal & Development Officer
Gray Television
Kevin joined Gray as Vice President for Law and Development and secretary in 2012. Gray appointed him to his current position in July 2013.
Previously, he spent 15 years with the law firm of Dow Lohnes, PLLC, in Washington, representing television broadcasters in FCC regulatory and transactional matters.
Kevin received a B.S.B.A. from Georgetown University School of Business Administration (summa cum laude) in 1992 and a Juris Doctor from the University of Virginia School of Law in 1996.
He is a member of the American Bar Association and the Federal Communications Bar Association.
Kevin currently serves as a member of the Board of Directors of the CBS Affiliate Association and previously served on the Fox Affiliate Board of Governors.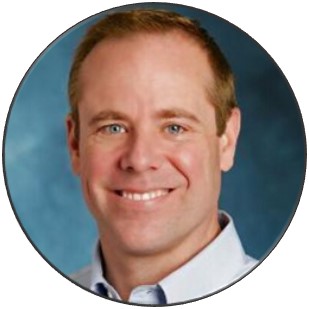 Brian Lawlor
President, Local Media
E.W. Scripps Company
Brian Lawlor is president of local media for The E.W. Scripps Company. In addition to the company's 33 television stations and 34 radio stations, Brian is responsible for the stations' local digital operations and the four Katz multicast networks.
Since assuming his current role in 2009, Brian has overseen the rapid growth of our broadcasting assets from 10 TV stations in 2009 to our current portfolio which makes Scripps the sixth largest independent owner of TV stations in the country.
As a highly respected member of the television community, in 2012 Broadcasting and Cable Magazine named him "Broadcaster of the Year" for the TV industry and one of the "80 Most Influential People in Television." He has been the driving force in the successful launch of Scripps national programming which includes "Pickler & Ben," "Right This Minute," and "The List."
Brian is the chairman of the ABC Board of Governors. He is the former television board chairman for the National Association of Broadcasters. He also previously served as the president and chairman of the NBC Affiliates Board.
Brian holds a bachelor's degree from King's College and an MBA from the University of Miami, Florida.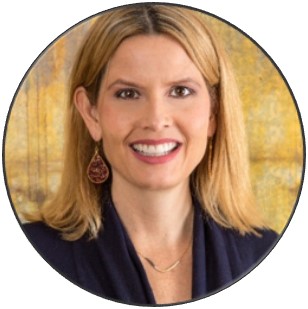 Michelle Munson
Co-Founder & CEO
Eluvio
Michelle co-founded Eluvio in 2018.
Previously, she co-founded Aspera, Inc. in 2004 and served as its Chief Executive Officer and President until June 7, 2017.
Ms. Munson is a co-inventor of Aspera's fasp transport technology. She was a software engineer in research and start-up companies including the IBM Almaden Research center before founding Aspera in 2004.
She has been Independent Director of GenoSpace, LLC since January 22, 2015.
She was the 2006 KSU College of Engineering Alumni Fellow (the youngest recipient ever), and has received national achievement awards from Glamour Magazine and USA Today.
She has dual B.Sc. degrees in Electrical Engineering and in Physics from Kansas State University and was a Goldwater Scholar for achievement in Science and Mathematics and later a Fulbright Scholar at Cambridge University where she received a postgraduate Diploma in Computer Science.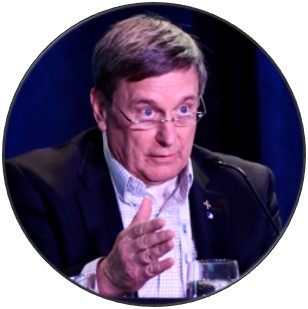 Del Parks
Chief Technology Officer
Sinclair Broadcast Group
Delbert R. Parks, III has served as Senior Vice President / Chief Technology Officer of Sinclair Television Group, Inc. since November 2014. 
Prior to that, he served as Senior Vice President / Operations and Engineering, since December 2013.  Prior to that, he served as Vice President / Engineering and Operations of Sinclair Television Group, Inc. since 1996. 
From 1985 to 1996, he was Director of Operations and Engineering for WBFF-TV in Baltimore, Maryland and Sinclair.  He has held various operations and engineering positions with Sinclair for the last 44 years. 
He is responsible for planning, organizing and implementing operational and engineering policies and strategies as they relate to television operations, internet activity, information management systems, and infrastructure. 
Mr. Parks is a SMPTE (Society of Motion Picture and Television Engineers) Fellow and is a member of the Society of Broadcast Engineers.  He is on the Board of Directors of the Baltimore Area Council of the Boy Scouts of America. 
Mr. Parks is also a retired Army Lieutenant Colonel who has held various commands during his 26-year reserve career.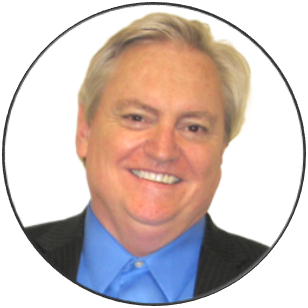 Steve Pruett
EVP, Chief Development Officer
Sinclair Broadcast Group
Steven J. Pruett has served as Executive Vice President & Chief TV Development Officer at Sinclair Broadcast Groupo since January 2017. 
He joined Sinclair as Vice President / Co-Chief Operating Officer within our broadcast segment in April 2013, overseeing the operations of a certain number of our television stations. 
Prior to that, he was with Communications Corporation of America, first as Chief Financial Officer, then becoming its President in 2006 and President and Chief Executive Officer, as well as a member of the Board, in 2007.
Mr. Pruett served as special strategic advisor to DirecTV and Thomson Consumer Electronics from 1998 to 2002. From 1995 to 1999, he was a Managing Director at Communications Equity Associates. During his career, he has helped found several broadcast groups as an initial investor, financier, managing partner or board member including Spanish Radio Group Excel Communications, ACME Television, USBG, and UPI Media, where he served as President.
Mr. Pruett attended Southern Illinois University at Edwardsville where he majored in Radio and Television. He later earned a Masters in Management from the JL Kellogg Graduate School of Business at Northwestern University.
Beginning 2008, Mr. Pruett was a key member of the Fox Affiliate Board of Governors where he served as Treasurer until 2011 when he was elected Chairman, a position he held until 2014.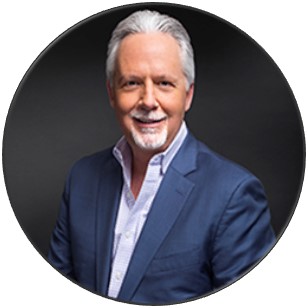 Jeff Rosica
Chief Executive Officer
Avid
Jeff has more than 30 years' experience in broadcast, media and entertainment. He was appointed CEO in February 2018 and has served as our president since 2016. Jeff joined Avid in 2013 and has since overseen all sales, marketing, services and support globally.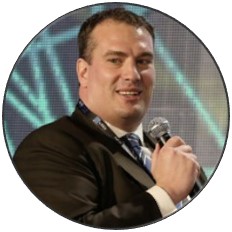 Josh Stinehour
Principal Analyst
Devoncroft Partners
Josh Stinehour is a principal analyst with Devoncroft Partners, a provider of market research and strategic consulting services to a wide range of digital media clients and institutional investors. He is a frequent presenter at conferences and trade shows in the media technology sector.
Prior to joining Devoncroft, Mr. Stinehour was a managing director at Silverwood Partners in the firm's Technology, Media and Telecommunications group. While at Silverwood, Mr. Stinehour executed a range of transactions including mergers and acquisitions, valuations, and private placements. Before joining Silverwood, Mr. Stinehour worked in various positions at EMC Corporation including as a software programmer and later as an analyst on integration teams for EMC's acquisitions of Documentum, Legato, and VMWare.
Mr. Stinehour holds an MBA from the F.W. Olin Graduate School of Business at Babson College, an MS in computer science from Rochester Institute of Technology, and a BS in computer science from Union College. Mr. Stinehour is a CFA charterholder.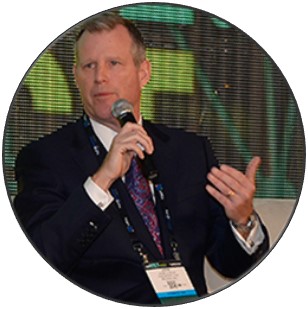 John Stroup
President and CEO
Belden
John S. Stroup, was appointed President, Chief Executive Officer, and member of the Board effective October 31, 2005. In 2016, he was also elected as Chairman of the Board. His experience in strategic planning and general management of business units of other public companies, coupled with his in-depth knowledge of the Company, makes him an integral member of the Board and a highly qualifed intermediary between management and the Company's non-employee directors.
From 2000 to the date of his appointment with the Company, he was employed by Danaher Corporation, a manufacturer of professional instrumentation, industrial technologies, and tools and components. At Danaher, he initially served as Vice President, Business Development. He was promoted to President of a division of Danaher's Motion Group and later to Group Executive of the Motion Group. Earlier, he was Vice President of Marketing and General Manager with Scientific Technologies Inc.
Mr. Stroup received a B.S. degree in mechanical engineering from Northwestern University and an M.B.A. degree from the University of California at Berkeley. Mr. Stroup is a director of RBS Global, Inc. RBS Global manufactures power transmission components, drives, conveying equipment and other related products under the Rexnord name.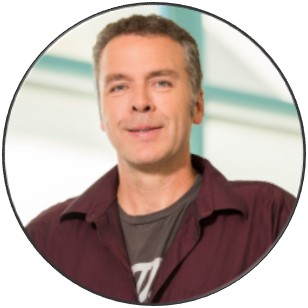 Dave Ward
CTO & Chief Architect
Cisco Systems
As CTO of Engineering and Chief Architect at Cisco Systems, David defines the strategy, design and development of the division's transport and mobility equipment, core, edge and access routers, and operating system. He leads research and development of new technology via tight partnerships with customers and academia and his work is found in multiple standards bodies. He also works closely with packetcom providers on the evolution and architecture of their networks and emerging services.
David has a small vineyard in the Santa Cruz Mountains and an heirloom tomato farm along the St Croix River in Somerset, Wisconsin. He is also a volunteer Fire Captain for the Loma Chiquita Fire Department.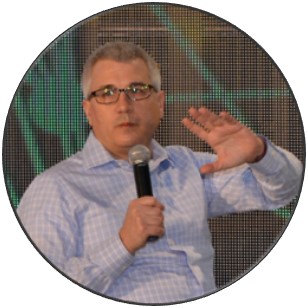 Joe Zaller
Founder
Devoncroft Partners
Joe is the founder of Devoncroft Partners, a leading provider of market research and strategic consulting services to a wide range of digital media clients. 
Devoncroft publishes a variety of syndicated market research reports, including the annual Big Broadcast Survey, the largest and most comprehensive study of the professional audio and video market.  In addition to syndicated research reports, Devoncroft is frequently retained for custom projects by some of the world's leading brands, including technology suppliers, media companies, large consulting firms, educational establishments, private equity firms, investment banks, and financial institutions.
Joe received a BA in Philosophy and a BSc in Business Adminstration from Villanova University, where he developed a lifelong love of (watching) college basketball.  He also received an M.B.A. from the University of California, Irvine; and completed various executive courses at the Richard Ivey Business School at the University of Western Ontario, and Stanford University.
Joe and his long-suffering wife live in San Diego, CA with their three daughters and two dogs.